This summerhouse with overhang and decking made a highly useful addition to this property.
Want more space? The Nordic Log Chalet is perfect for adding more economically and looks good too.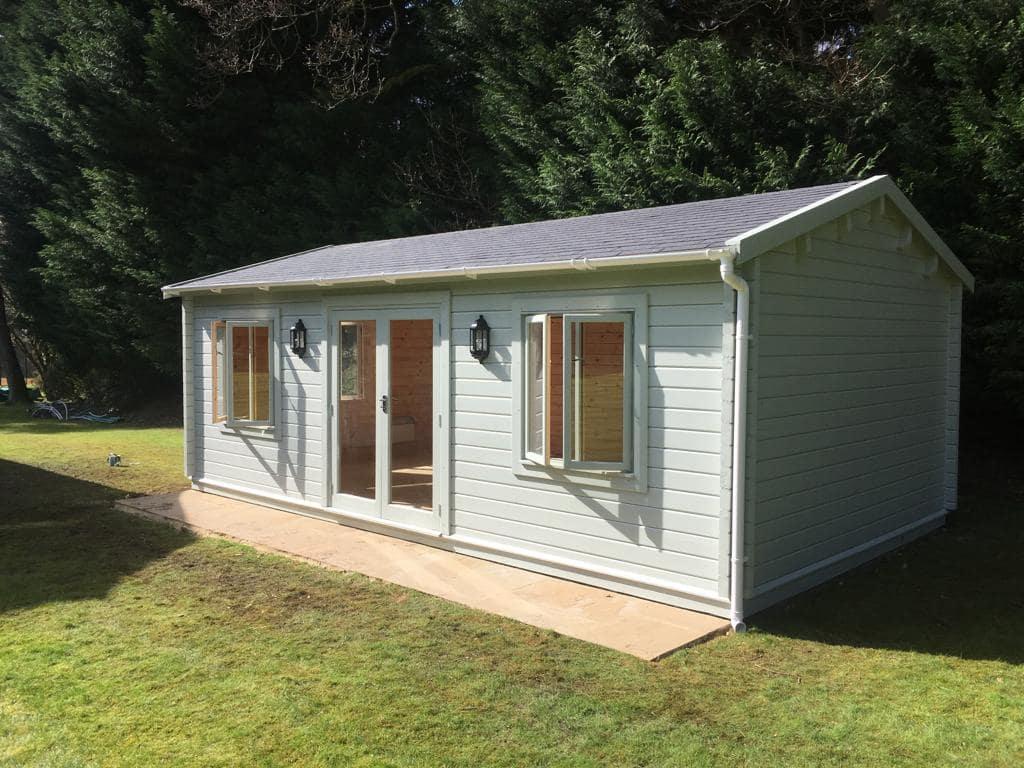 The ultimate in garden buildings, the Garden Retreat has a flat roof which addresses the common issue of roof heights in many rural settings. This one was designed to overcome differences in ground heights.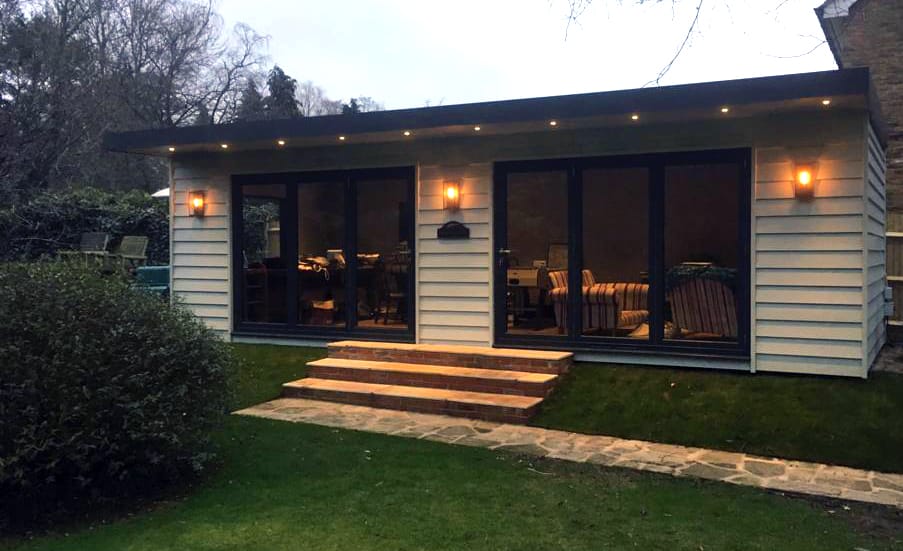 Our skilled craftsmen can make the inside look just as spectacular as the outside. Heating, bathroom and shower services, lighting, we can arrange everything you need.
Many of our clients come to us with a rough sketch of the kind of building they are seeking. This can be hugely helpful in establishing a starting point for discussion.
It may even be a picture taken from a magazine of something similar. The 'I want one like that' customer is not unusual.
There is nothing so satisfying as starting out with an idea and slowly seeing it mature into something physical.
Timber is such a satisfying, natural and attractive medium to work with. It also fits in perfectly into a garden environment without looking out of place, unlike PVCu buildings that look unnatural.
Mauris blandit aliquet elit, eget tincidunt nibh pulvinar a. Vestibulum ante ipsum primis in faucibus orci luctus et ultrices posuere
Our craftsmen have decades of experience creating a wide variety of buildings, from garden gazebos to sports pavillions. Almost everything is manufactured for you by our own dedicated team.